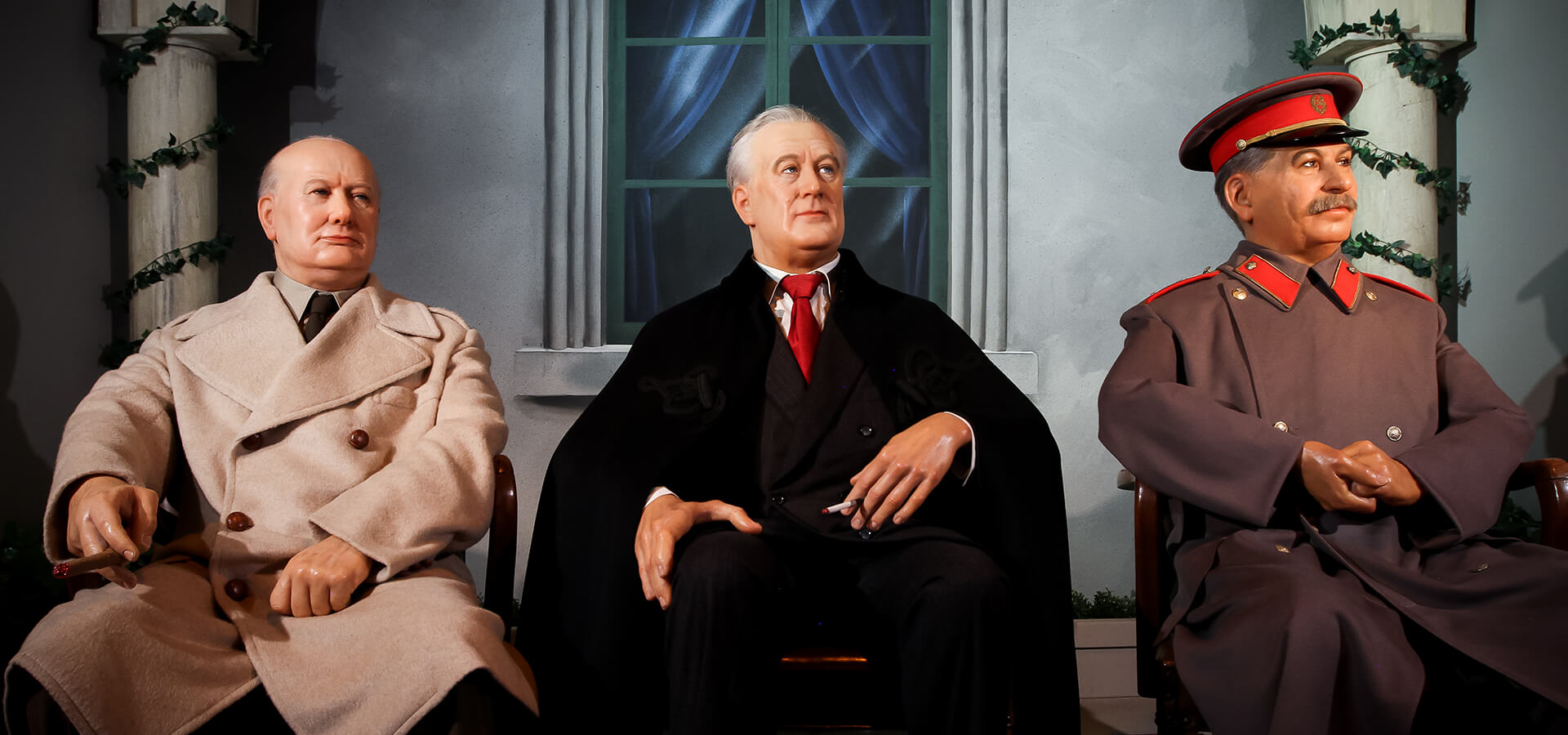 Franklin D. Roosevelt - Yalta Conference
Franklin D. Roosevelt learned from the charitable actions of his father that children from the upper class had a duty to society. Franklin was five when his father took him to the White House. There, President Cleveland told the boy, "My little man. I am making a strange wish for you. It is that you will never be president of the United States." But given Roosevelt's heritage, that seemed impossible. By birth or by marriage, FDR was related to no fewer than eleven presidents, including fifth cousin Theodore Roosevelt. At the age of thirty-four, FDR's political career was plunged into limbo when he was diagnosed with polio. His wife Eleanor said, "I know that he had real fear when he was first taken ill. But he learned to surmount it. After that I'd never heard him say he was afraid of anything." In his inauguration speech in 1933 during the height of the Great Depression, the visionary Roosevelt gave hope to dispirited Americans throughout the nation, assuring them "we have nothing to fear but fear itself." For twelve years longer than any other president in history the deeply compassionate Roosevelt led America with his New Deal programs. He guided the country and brought unparalleled change to the political, economic, and social makeup of the nation.
But the depression wasn't the only obstacle he would have to surmount. World War II threatened the very fabric of the nation. FDR declared Japan's attack of Pearl Harbor on December 7th 1941 as "a day that will live in infamy." Following his inauguration for an unprecedented fourth term, Franklin Delano Roosevelt met with British Prime Minister Winston Churchill and Soviet leader Joseph Stalin at Yalta to plan for the post-war world and the creation of the United Nations. Upon hearing critics complain he had "sold out," the exhausted FDR responded, "I didn't say the result was good. I said it was the best I could do." But Roosevelt did not live to see the war's end. In April of 1945 the president died just weeks before the Germans' surrender.
Featured Exhibits
Here are just a few of our many exhibits below:
---
Also Visit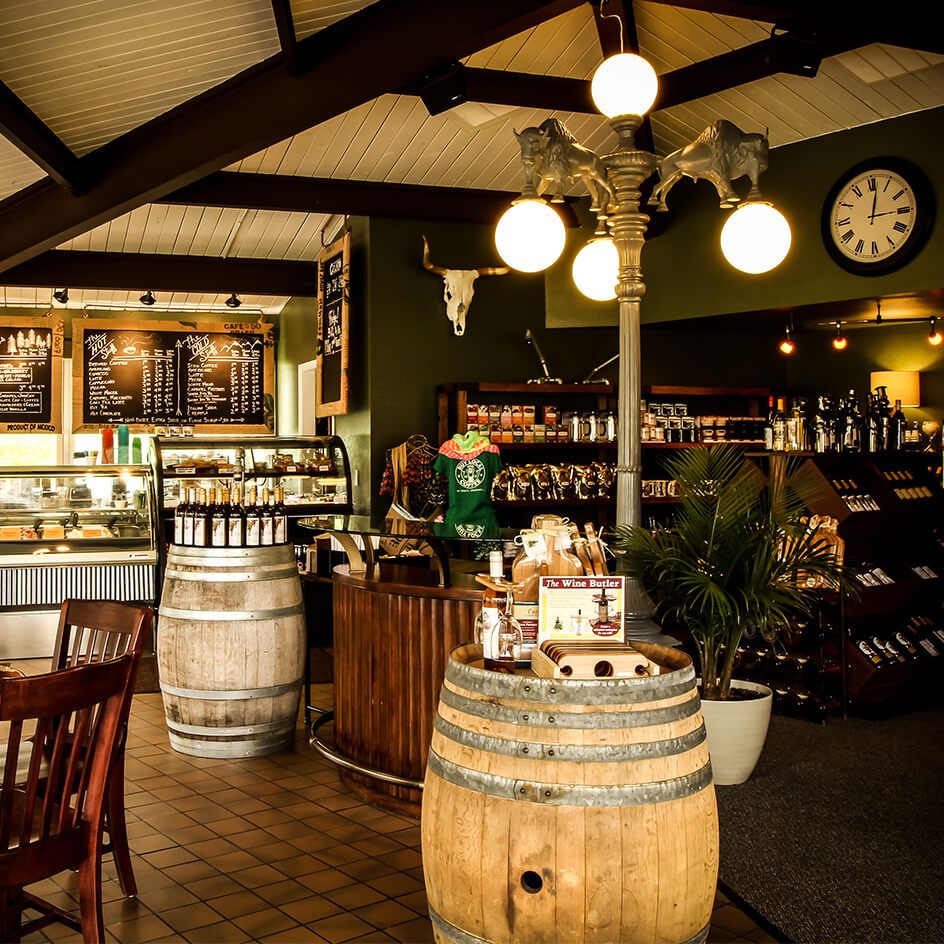 Grapes & Grinds
At Grapes & Grinds, our passion is pretty clear. We're in business to serve the wine drinkers and coffee connoisseurs of the Black Hills, and we're pleased to have you join us.
Located in the heart of Keystone, we offer the perfect setting whether you're just starting your morning or unwinding after a full day in Hills. Stay in touch with your friends and family with our free Wi-Fi connection.