Book your tickets to the National Presidential Wax Museum - Enter your Dates Below!
George Washington – New United States Flag
"First in war, first in peace, and first in the hearts of his countrymen." These words spoken at George Washington's funeral are as meaningful now as they were then. For two terms under his strong guiding hand from 1789 to 1797, our young country established its independent roots. At the end of America's fight for freedom there was talk of Washington being made king, but a clean break from the British Crown was needed. And it was Washington's success as a military leader that led to his election as the nation's first president - the only person ever to be unanimously chosen.
For all of his strength and bravery on the battlefield, Washington approached the newly-created office of the presidency with doubts. "My movements to the chair of government will be accompanied by feelings not unlike those of a culprit who's going to the place of his execution," he wrote his friend Henry Knox. Surprisingly, this former commander in chief of the revolutionary forces loved to dance and was more comfortable being called "general" than "president." But Washington in the presidency, as in the revolution, was the rock on which a country's dream rested. He was aware of the need to build an executive structure that could accommodate future leaders. And the presidency has proved itself to be the most remarkable political office in history.
Here with Martha his wife of 40 years, Washington looks on as Philadelphian seamstress Betsy Ross shows off the flag she made in her back parlor for our young country. On June 14th 1777, a date we now celebrate as Flag Day, Congress adopted the flag's design as the symbol of our nation's freedom.
Featured Exhibits
Here are just a few of our many exhibits below:
---
Also Visit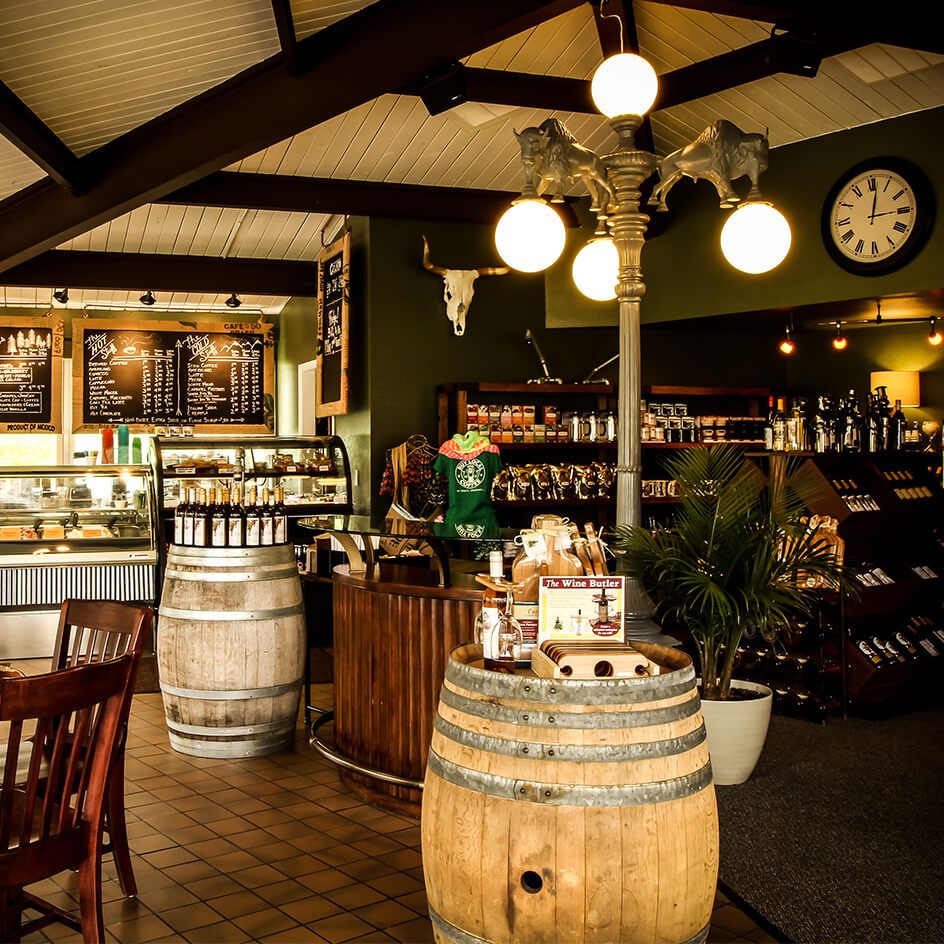 Grapes & Grinds
At Grapes & Grinds, our passion is pretty clear. We're in business to serve the wine drinkers and coffee connoisseurs of the Black Hills, and we're pleased to have you join us.
Located in the heart of Keystone, we offer the perfect setting whether you're just starting your morning or unwinding after a full day in Hills. Stay in touch with your friends and family with our free Wi-Fi connection.