Book your tickets to the National Presidential Wax Museum - Enter your Dates Below!
Harry S. Truman - The Signing of the United Nations Charter
World War 2 had been going on for almost six years when Harry Truman was sworn in as Franklin D. Roosevelt's vice president on January 20th 1945. But Truman scarcely saw the president after the inauguration because critical negotiations with Joseph Stalin required Roosevelt's presence in Russia. Truman had received little, if any, briefing on the secret development of the atomic bomb or the difficulties with Soviet Russia, when he was suddenly confronted with finding solutions to wartime problems that Roosevelt had struggled with for two terms of his presidency. On April 12, 1945 Truman was summoned to the White House where Eleanor Roosevelt quietly said, "Harry. The president is dead." Truman told reporters, "I felt like the moon the stars and all the planets had fallen on me." As president he observed, "within the first few months I discovered that being a president is like riding a tiger. A man has to keep on riding or be swallowed." With Germany's unconditional surrender, Truman proclaimed victory in Europe, or VE Day, on May 8th 1945 - his sixty-first birthday. Carrying out Roosevelt's policies, Truman helped establish the United Nations, and in June 1945 witnessed the signing of the charter drawn up by 50 nations committed to preserving peace through international cooperation and collective security. But when Japan vowed to continue fighting, Truman faced one of the most difficult and controversial decisions to ever confront a U.S. president - whether to drop the atom bomb on Japan to finally end World War 2. Truman who said, "the buck stops here," wouldn't back away from the task. After Japan rejected an urgent plea from the U.S. to surrender, Truman authorized the bombing of Hiroshima on August 6th, and Nagasaki on August 8th 1945 - quickly bringing an end to this devastating global war.
Featured Exhibits
Here are just a few of our many exhibits below:
---
Also Visit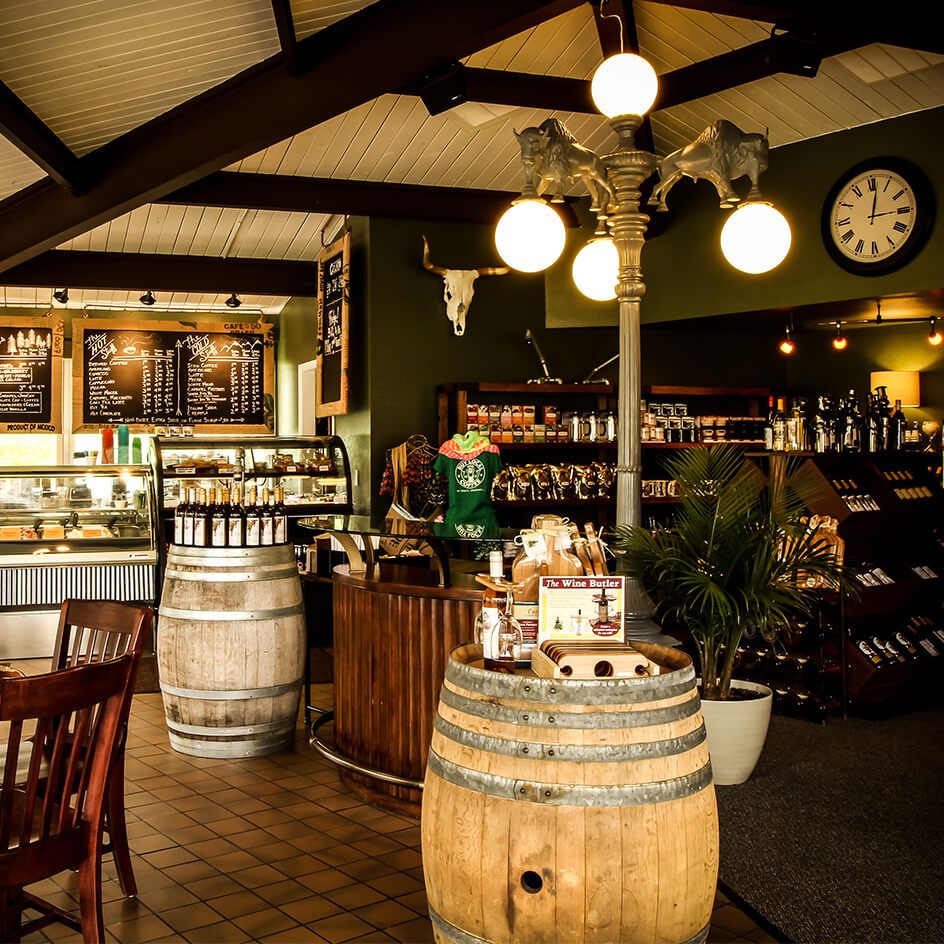 Grapes & Grinds
At Grapes & Grinds, our passion is pretty clear. We're in business to serve the wine drinkers and coffee connoisseurs of the Black Hills, and we're pleased to have you join us.
Located in the heart of Keystone, we offer the perfect setting whether you're just starting your morning or unwinding after a full day in Hills. Stay in touch with your friends and family with our free Wi-Fi connection.