Group Tours Welcome!
"The National Presidential Wax Museum welcomes groups of all sizes and ages! Please take a moment to review the following information before using the form below to submit a group reservation request.
Are Group Reservations Required?
While advanced group reservations are not required, we strongly recommend making a group reservation with us so we can make sure we are prepared to expedite your group upon check-in.
Price:
Traditional groups of 10 or more people receive $2 off each regular-priced admission.
Discounted Traditional Group Rates

Adults (13 years & older): $10
Seniors (65 and older): $8
Children (6-12 years): $7
Children 5 & Under: FREE

Educational Groups & Bus Tour Rates

Students/Chaperones: $6
Teachers & Bus Drivers: FREE
Organizations eligible for the school rate include elementary schools, middle schools, high schools, daycare programs, technical schools, colleges, universities, and homeschool groups.
Payment:
Advance payment is NOT required for group reservations unless you prefer to pay in advance. Payment will be taken at the front desk when your group checks in at the time of your group tour. We accept cash, check, Visa, Mastercard, and Discover.
If the number of persons in your group on the day of your tour differs slightly from the number on your group reservation, don't worry, we will only charge you for the number of persons in your group on the day of your tour. If the number of people in your group changes significantly before the day of the tour, please e-mail changes to contact@presidentialwaxmuseum.com or call General Manager Clay King at 605-939-5565.
Tax Exempt Groups:
Tax exempt groups should plan to provide a copy of your organization's tax-exempt certificate at the time of the tour, or ahead of time by emailing contact@presidentialwaxmuseum.com or by using the "upload tax exempt certificate" button on the group reservation form.
How Long Is The Tour?
While it takes about 90 minutes to listen to all the audio stops and take in all the exhibits in the museum. We find that most adult groups will spend between 45–60 minutes in the museum and school groups about 30–45 minutes. Most groups also spend about 15-20 minutes shopping in our large gift shop upon conclusion of the tour.
Group tours can start at any time during our hours of operation.
2022 Hours of Operation

March 11 – May 26: 9:00am – 5:00pm
May 27 – Sept. 4: 8:30am – 8:00pm
September 5 – Oct 31: 9:00am – 5:00pm
What Next?
After you submit your group reservation request form, a member of our team will review your reservation and contact you within 48 hours with confirmation. After that, we will look forward to hosting your group on the day of your group tour!
Questions:
If you have any questions, changes to your group tour reservation, or would just plain prefer to talk to a human to make your reservation, please contact us at contact@presidentialwaxmuseum.com or call general manager Clay King at 605-939-5565.
---
Also Visit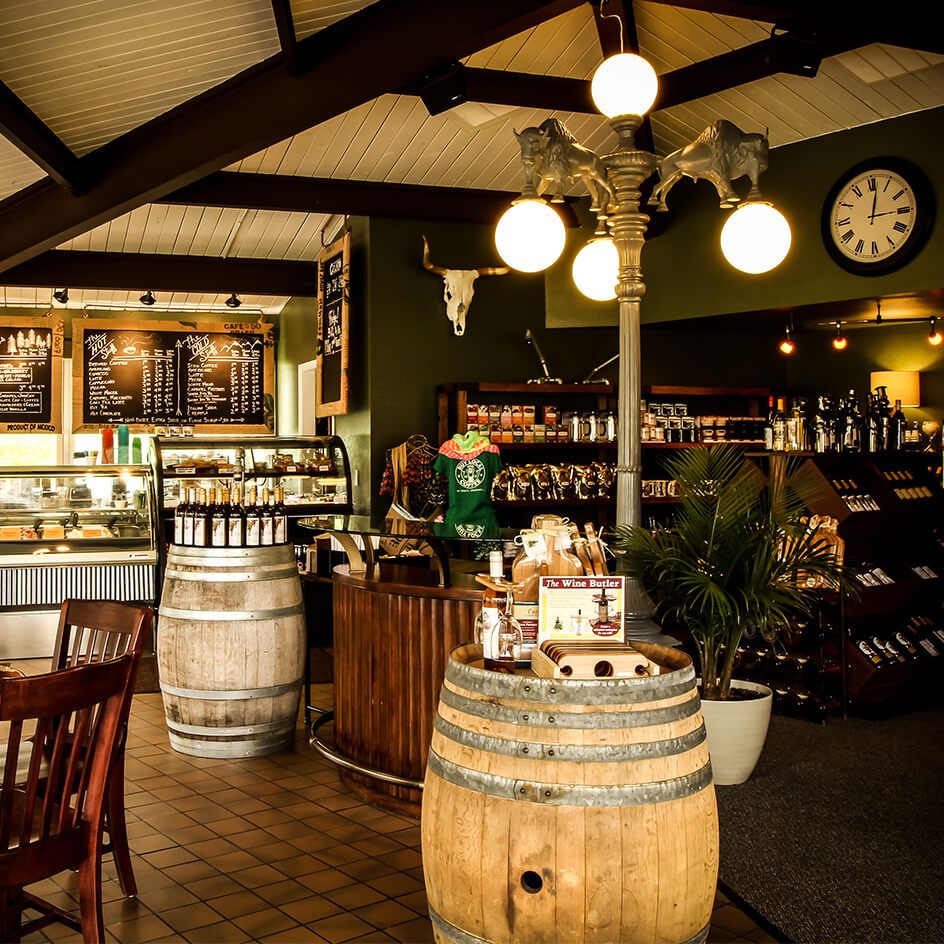 Grapes & Grinds
At Grapes & Grinds, our passion is pretty clear. We're in business to serve the wine drinkers and coffee connoisseurs of the Black Hills, and we're pleased to have you join us.
Located in the heart of Keystone, we offer the perfect setting whether you're just starting your morning or unwinding after a full day in Hills. Stay in touch with your friends and family with our free Wi-Fi connection.