Book your tickets to the National Presidential Wax Museum - Enter your Dates Below!
Donald J. Trump
With a promise to "Make America Great Again," real-estate developer and reality TV personality Donald J. Trump shocked the political establishment to win the presidency in 2016.
His outsider status fueled an improbable victory over 17 candidates in the GOP primary and Democrat Hillary Clinton in the general election. Though he lost the popular vote to Clinton by almost 2.9 million votes, he cruised to an Electoral College win with 304 votes to Clinton's 232, becoming the nation's 45th president.
His broad and aggressive campaign themes, from immigration reform to tax policy, connected with millions of Americans. He vowed to "drain the swamp" and take Washington back from entrenched lobbyists, politicians and bureaucrats.
His use of Twitter to speak directly to the American people added an often controversial element to his campaign and administration.
He promised to make Mexico pay to build "a great border wall" to stop illegal immigration and reduce drug and gang activity.
He also vowed to repeal and replace Obamacare, create millions of new jobs, renegotiate one-sided trade deals and appoint conservative judges to the Supreme Court.
He began his national political career as a Reform Party candidate seeking the party's nomination in the 2000 presidential race. He later withdrew. In June 2015, Trump announced that he would be a candidate for president in 2016 and his dramatic campaign began.
He was born June 14, 1946, in the Queens borough of New York City, the fourth of five children of Frederick and Mary MacLeod Trump. His father was a New York real estate developer.
He earned a degree in economics in 1968 at the University of Pennsylvania's Wharton School of Finance and put that degree to work in the family business, the Trump Organization, which now has vast hotel, casino, golf, and other properties around the world. He has been married three times, to Ivana, Marla and Melania, and has five children.
His company experienced the ups-and-downs of the real-estate market. Trump has never filed for personal bankruptcy, but his hotel and casino businesses declared bankruptcy six times between 1991 and 2009, a fact that Trump says speaks more to his knowledge of bankruptcy laws, not his business acumen.
Trump earned even more celebrity status as the star of the hit NBC series "The Apprentice" for 14 seasons. In its 2017, Forbes estimated Trump's net worth at $3.5 billion, making him one of the richest politicians in U.S. history.
Early in his presidency, Trump pointed to a soaring stock market and low unemployment as signs that his economic policies were on track. Among many early initiatives, Trump boosted military spending and pushed Congress toward new policies on immigration, healthcare and tax policy.

Featured Exhibits
Here are just a few of our many exhibits below:
---
Also Visit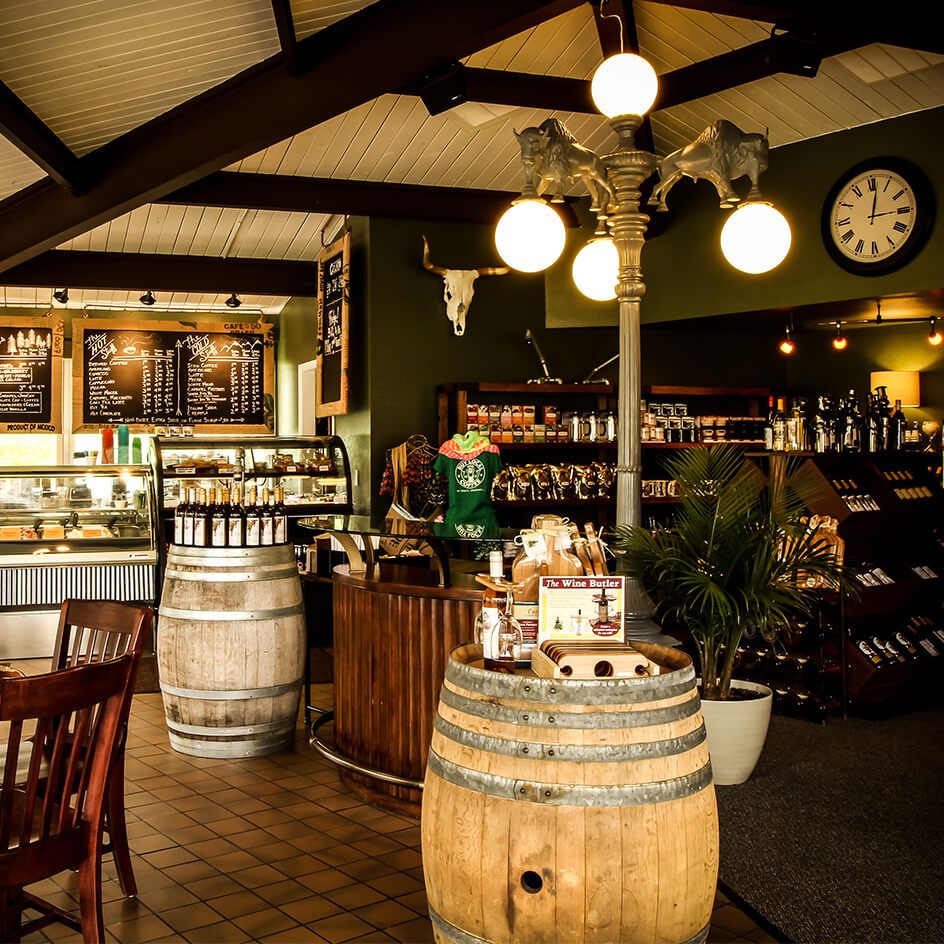 Grapes & Grinds
At Grapes & Grinds, our passion is pretty clear. We're in business to serve the wine drinkers and coffee connoisseurs of the Black Hills, and we're pleased to have you join us.
Located in the heart of Keystone, we offer the perfect setting whether you're just starting your morning or unwinding after a full day in Hills. Stay in touch with your friends and family with our free Wi-Fi connection.