Book your tickets to the National Presidential Wax Museum - Enter your Dates Below!
Gift Shop
The gift shop you wished you shopped first…
Looking for a tee-shirt like the one you saw at the last three gift shops you visited? Sorry! How about one with Abe Lincoln in a Batman mask?
Can't seem to find that super-boring shot glass for next year's garage sale? Sorry! Check out this big, colorful, ceramic fish pitcher that gurgles when you pour!
Guests tell us we have the most unique gift shop in the Black Hills! Featuring a huge selection of unique merchandise you won't find anywhere else, our spacious and meticulously-curated gift shop is one you won't want to miss! Just try walking through without laughing out loud or being drawn in by some of the curious giftware we feature.
So come check out this year's lineup of apparel, giftware, souvenirs, wine, toys, home décor and other merchandise!
If it's funny, classy, unique, quirky, fun, useful, or educational, the NPWM Gift Shop has it!
---
Also Visit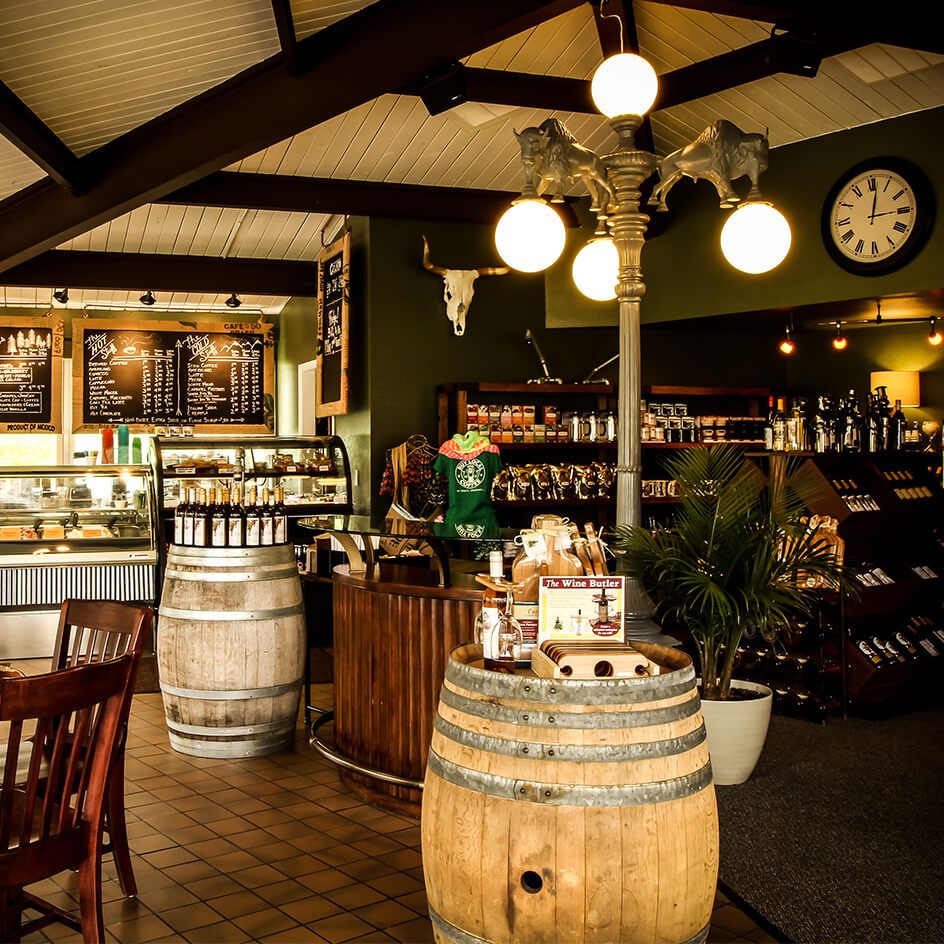 Grapes & Grinds
At Grapes & Grinds, our passion is pretty clear. We're in business to serve the wine drinkers and coffee connoisseurs of the Black Hills, and we're pleased to have you join us.
Located in the heart of Keystone, we offer the perfect setting whether you're just starting your morning or unwinding after a full day in Hills. Stay in touch with your friends and family with our free Wi-Fi connection.