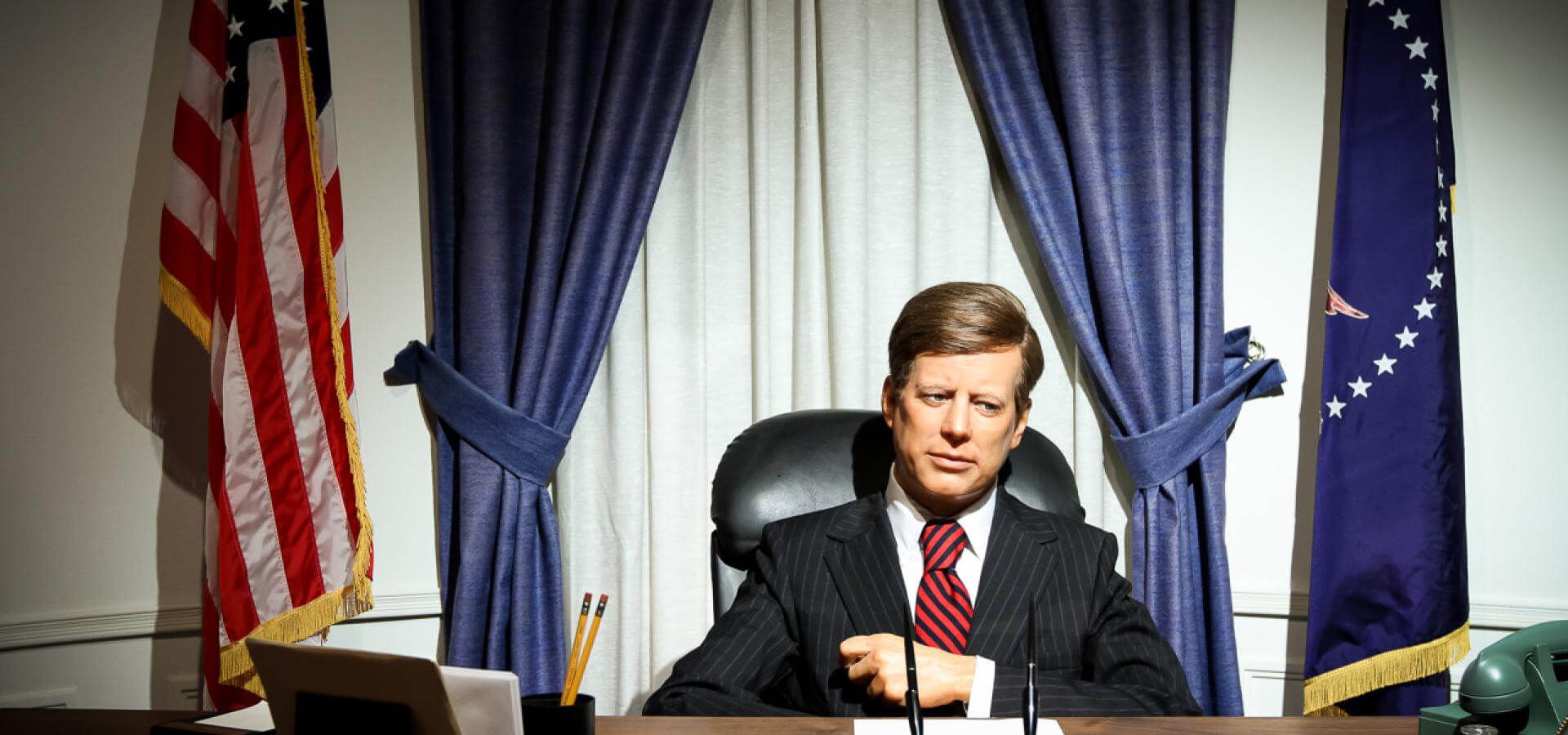 John F. Kennedy
John Fitzgerald Kennedy, the first president born in the 20th century, came from a rich, politically connected Boston family of Irish Catholics. But Kennedy's determination to make his own way was apparent. From his act of heroism as a P.T. boat commander during combat in the Pacific, to the Pulitzer Prize winning book he wrote Profiles in Courage. Kennedy's ambitious run for the presidency in 1960 utilized the emerging power of television in a series of debates with his Republican challenger Richard Nixon. Nixon was no match for Kennedy, whose promise of youth, charm and impassioned idealism mirrored the mood of a nation emerging from the aftermath of World War Two. Kennedy could joke "I've just received the following telegram from my generous Daddy. It says 'Dear Jack don't buy a single float more than is necessary. I'll be damned if I'm going to pay for a landslide.'" JFK won by the narrowest of margins, becoming the youngest person ever to be elected president. His wife Jacqueline, with her grace intelligence and beauty, brought new life to the role of First Lady. And the nation loved seeing delightful images like this one of their president, a young father still finding time to play with his children while running a country.
"Some men see things as they are and say 'why?' I dream things that never were and say 'why not?'" It was this attitude of Kennedys that led to the successes of his administration: a face-off with the Soviets over the presence of missiles in Cuba, support for the civil rights movement, formation of the Peace Corps, and a push for space exploration. But that list will always be incomplete, leaving us to wonder what might have been. Starting with Andrew Jackson in 1835. There have been 11 attempts to kill an American president. Assassin's bullets had taken three of them - Lincoln, McKinley and Garfield. On November 22nd, 1963, John F. Kennedy became the fourth.
Featured Exhibits
Here are just a few of our many exhibits below:
---
Also Visit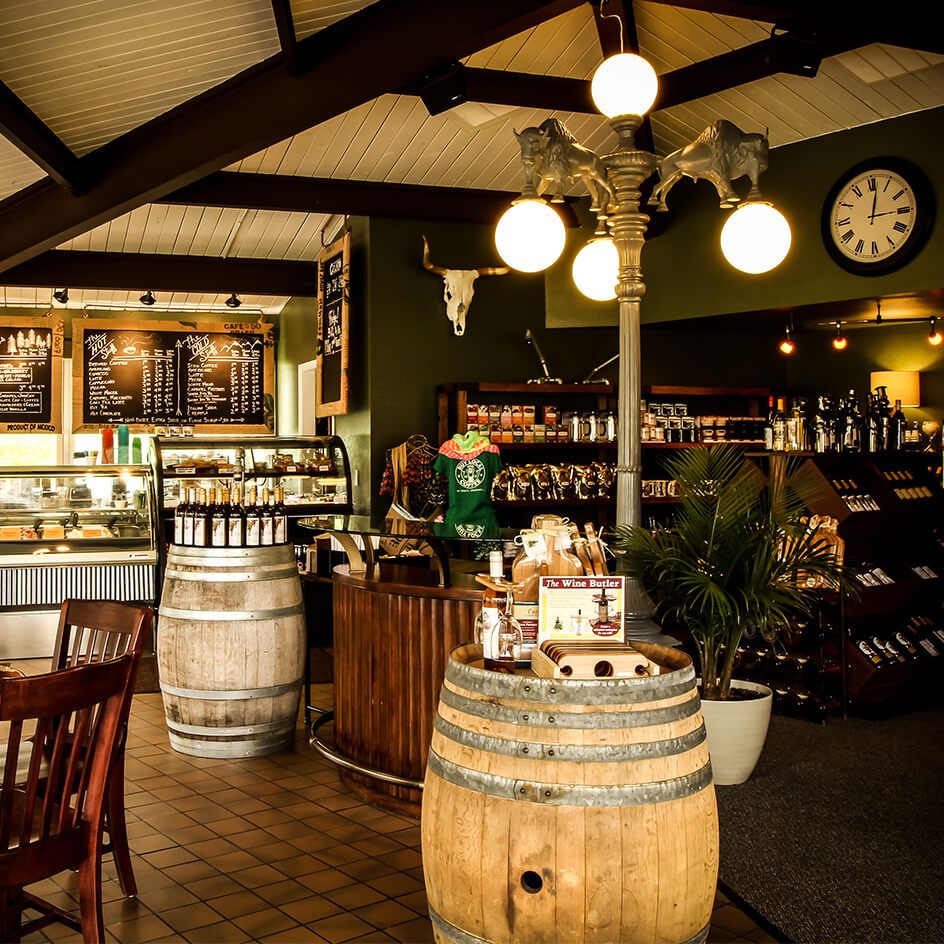 Grapes & Grinds
At Grapes & Grinds, our passion is pretty clear. We're in business to serve the wine drinkers and coffee connoisseurs of the Black Hills, and we're pleased to have you join us.
Located in the heart of Keystone, we offer the perfect setting whether you're just starting your morning or unwinding after a full day in Hills. Stay in touch with your friends and family with our free Wi-Fi connection.