White House Holiday decorations over the years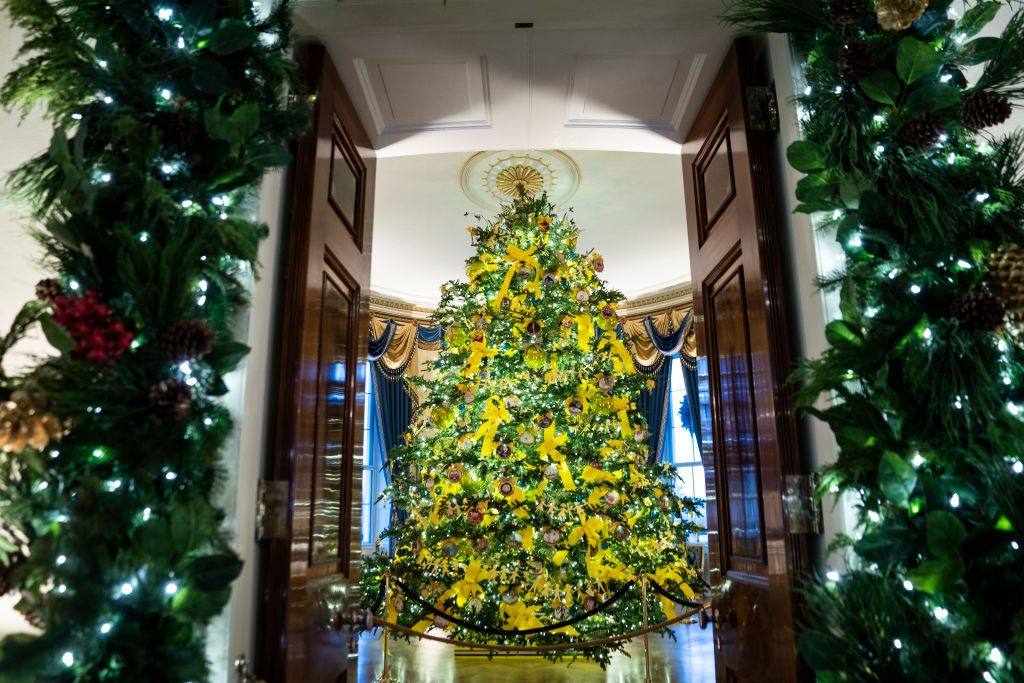 Can you believe Christmas decorations in the White House started off without Christmas trees? Decorations were low-key greenery, simple wreaths, garlands and ornaments. It wasn't until 1889 that President Benjamin Harrison brought to life the first Christmas tree in the White House. It was decorated with candles, toys and ornaments to delight his grandchildren
Decorating the White House for the holidays each year is the First Lady's duty. Her decorations team presents a vision for the upcoming Christmas season, the first lady picks the theme, and has her administration, plus 100 volunteers begin the decorating the night after Thanksgiving. First Lady Jackie Kennedy is the founder of this festive tradition and she created the first Christmas theme in 1961, when she decorated the tree with a nutcracker suite theme and the White house with elegant, but appealing decorations for everyone to enjoy.
The White House spans 55,000 square feet, with 132 rooms, dozens of which are decorated for the holidays. Out of the decorations through the last few centuries, some rooms recycle old decorations or themes from prior presidents, and some rooms have a new Christmas theme picked by the current First Lady in office. Additionally the White House is a museum with historical paintings and desks that can't just be moved out of the way, toured by over 100,000 people each month, home to the first family, and an office for staff and administration. All of the decorations and themes tell a story over the years and connect the American people back to the military, education, healthy eating etc. and are touching or memorable.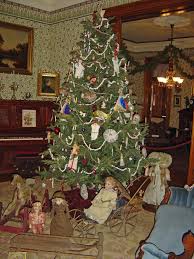 Here are additional Christmas themes throughout the White House's history.
1929- Decorating the White House became the responsibility of the First Lady.
1957- During the Eisenhower administration, the first record of 26 Christmas trees were decorated throughout the White House.
1961- Tradition of decorating Christmas Themes begins with First Lady Jacqueline Kennedy, starting with a Nutcracker Suite theme.
1967- First Lady Bird Johnson's psychedelic theme was strands of popcorn and an eclectic mix of colors and ornaments.
1970-First Lady Patricia Nixon trimmed the Christmas tree with glass ornaments and tinsel.
1974-First Lady Betty Ford decorated the Blue Room Christmas tree with ribbons and an array of classical ornaments.
1975-First Lady Betty Ford did a less formal look with paper chains, popcorn strands and wooden ornaments on the Christmas tree.
1977-First Lady Rosalynn Carter decorated the Christmas tree with ornaments made by members of the National Association for Handicapped Citizens.
1978-First Lady Rosalynn Carter decorated the Blue Room tree with antique toys lent to her by the Margaret Woodbury Strong Museum.
1982-First Lady Nancy Reagan paired the Christmas tree with white lights and gold and angel ornaments.
1985-First Lady Nancy Reagan chose an old fashioned "Turn of the Century" Christmas for the Blue Room Theme, and Larry Hagman dressed up as Santa for the White House Christmas tour.
1989-First Lady Barbara Bush decorated her first Christmas tree in the White House with different dolls from popular children's books.
1991-First Lady Barbara Bush, decorated the Blue Room Christmas tree with 1,200 needlepoint ornaments that she made by hand.
1993-First Lady Hillary Clinton decorated an 18.5 foot Fraser Fir Tree with a mix of classic and funky ornaments.
1994-First Lady Hillary Clinton decorates the tree with decorations made by American artists and school children.
1995- Christmas theme was "'Twas the Night before Christmas, when all through the house". Decorations where donated by architects, needlepointers, embroiderers, culinary schools, and elementary schools. A 70 pound ginger bread version of First Lady Hilary Clinton's childhood home was made.
1997-First Lady Hillary Clintons theme was "Santa's Workshop". Decorations where made by the National Needlework Association, the Council of Fashion Designers of America and glass artisans.
1999- White House decorations expanded into a series of ornate gingerbread houses of the White House, Washington Monument, Mount Vernon and Jefferson Memorial.
2000-First Lady Hillary Clinton's last year in the White House's theme was "Holiday Reflections" and she decorated a tree in the Library with miniature historic places.
2001- 9-11 terrorist attacks halted the White House Tours. First Lady Laura Bush choose the theme "Home for the Holidays" as it represented "both home and family have special meaning to all Americans".
2003- "A Season of Stories" theme by First Lady Laura Bush as a homage to her mother in law by decorating the home with children's storybook characters like in 1989.
2006-First Lady Laura Bush had a "Deck the Halls and Welcome All" theme with red ribbons, silver ornaments, and fake snow on tree branches.
2007- The Blue Room tree paid tribute to the country's national parks and was trimmed with 347 handmade ornaments depicting America's parks memorials, seashore, historic sites and monuments.
2009- First Lady Michelle Obamas first White House theme was "Reflect, Rejoice and Renew" as an environmentally conscious choice. Trees were lit with LED lights and six of the live trees were replanted by the National Parks Service after being displayed.
2011-"Shine, Give and Share" theme honored military families. The official tree was decorated with framed military medals and Christmas cards from children living around the world on military bases.
2012-First Lady Michelle Obama went with "Joy to All". The decorations included a gingerbread model of the White House with the first family's dog, Bo.
2014- First Lady Michelle Obama went with "A Children's Winter Wonderland" and invited military families to be the first to tour the installations.
2015- First Lady Michelle Obama decorated the Blue Room Christmas tree in red, white, and blue as a "Stars and Stripes" theme. She did this to show support for military families during the holiday. The ribbon around the tree displayed messages from U.S. troop's families, which was given to them after the holidays.
2017- First Lady Melania Trump picked "Time Honored Traditions".
2018-First Lady Melania Trumps theme was "American Treasures" and the White House unveiled striking colonnade of red trees lining the hallways.
2019-First Lady Melania Trump had a gingerbread house included as an edible model of the White House, plus miniature versions of the Golden Gate Bridge, St. Louis Gateway Arch, and Statue of Liberty.
2020-First Lady Melania Trumps last Christmas in the White House, she choose "America the Beautiful". The décor featured pops of color, like yellow bows on the official tree and red ornaments on the trees in the hallways.
2021-First Lady Jill Biden's first year in the White House was "Gift from the Heart". The official tree was decked with white doves that feature the name of each of the 50 states.
2022's theme will be here soon enough! We can't wait to see what the First Lady will pick. If you are interested in volunteering to help put up the White House Christmas decorations next year then apply here. https://events.whitehouse.gov/EventInterestHolidayVol?rid=CXGXKMRTCR

And even though we live in Rapid City, SD, quite the distance from the White House, we can still view some amazing history at our National Presidential Wax Museum. We have different tour rates per age groups, military and veterans, and groups of 10 or more. Head over to our "Groups" page on our website to book your tour. We also offer educational school group tours for $6 per student, with bus drivers and teachers free. So figure out your next field trip and reserve a day with us. We hope you had a Happy Thanksgiving and are wishing you a Merry Christmas!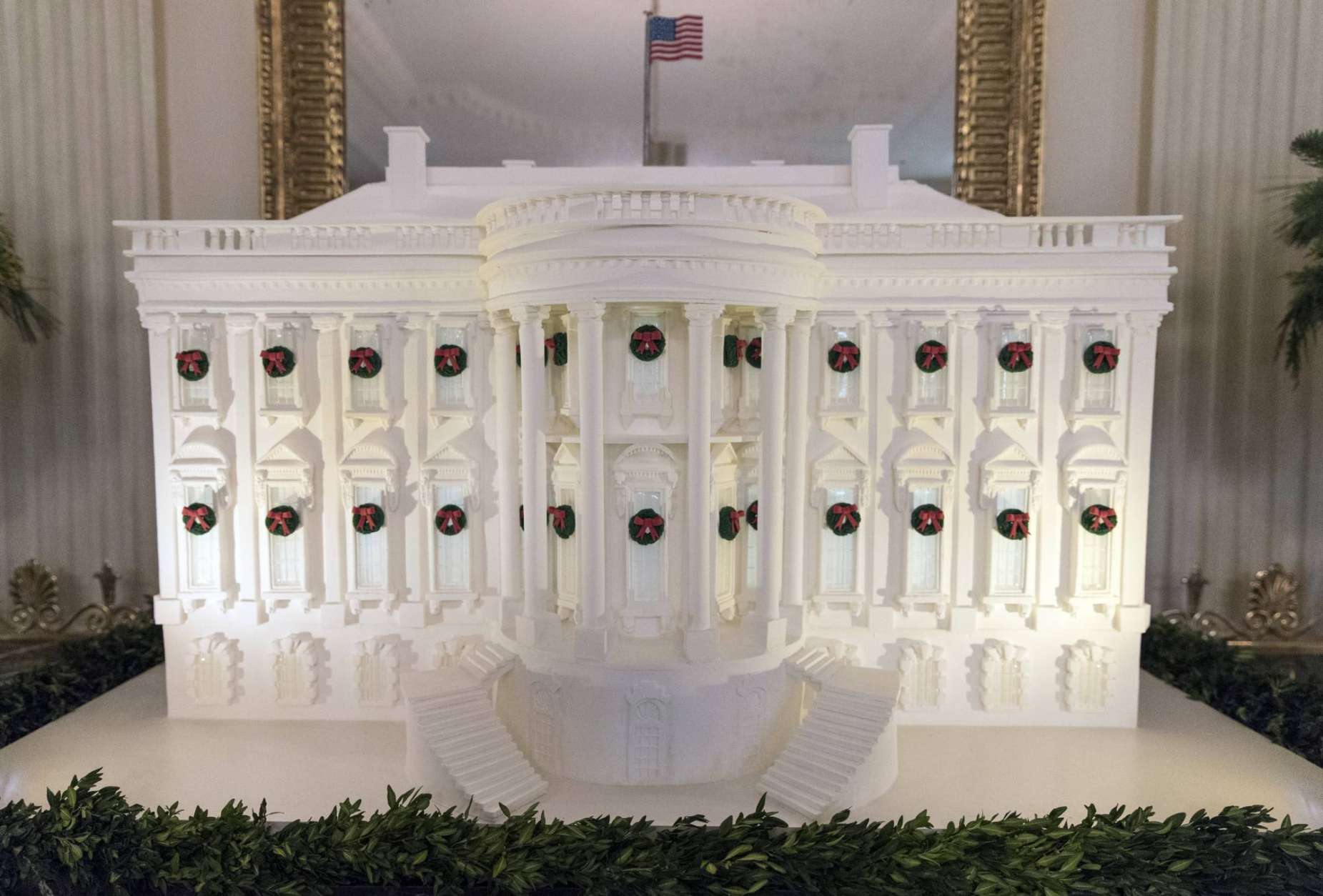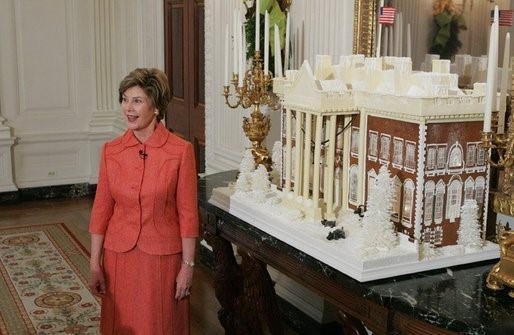 ---
Last Modified: