Replace the Daily Grind with Grapes & Grinds!
– By #National Presidential Wax Museum
Grapes & Grinds is the perfect blend of the two best things—coffee and wine (other than American History, of course)! Whether you start your day with us enjoying our fresh brewed coffee, hand-ground espresso, and luxury coffee drinks, or you spend the night out enjoying a wine-tasting while on our picturesque patio taking in the beautiful Black Hills scenery, we have the perfect place for some relaxation on the road. Located right off the main strip, we are nestled into the beautiful South Dakota landscape.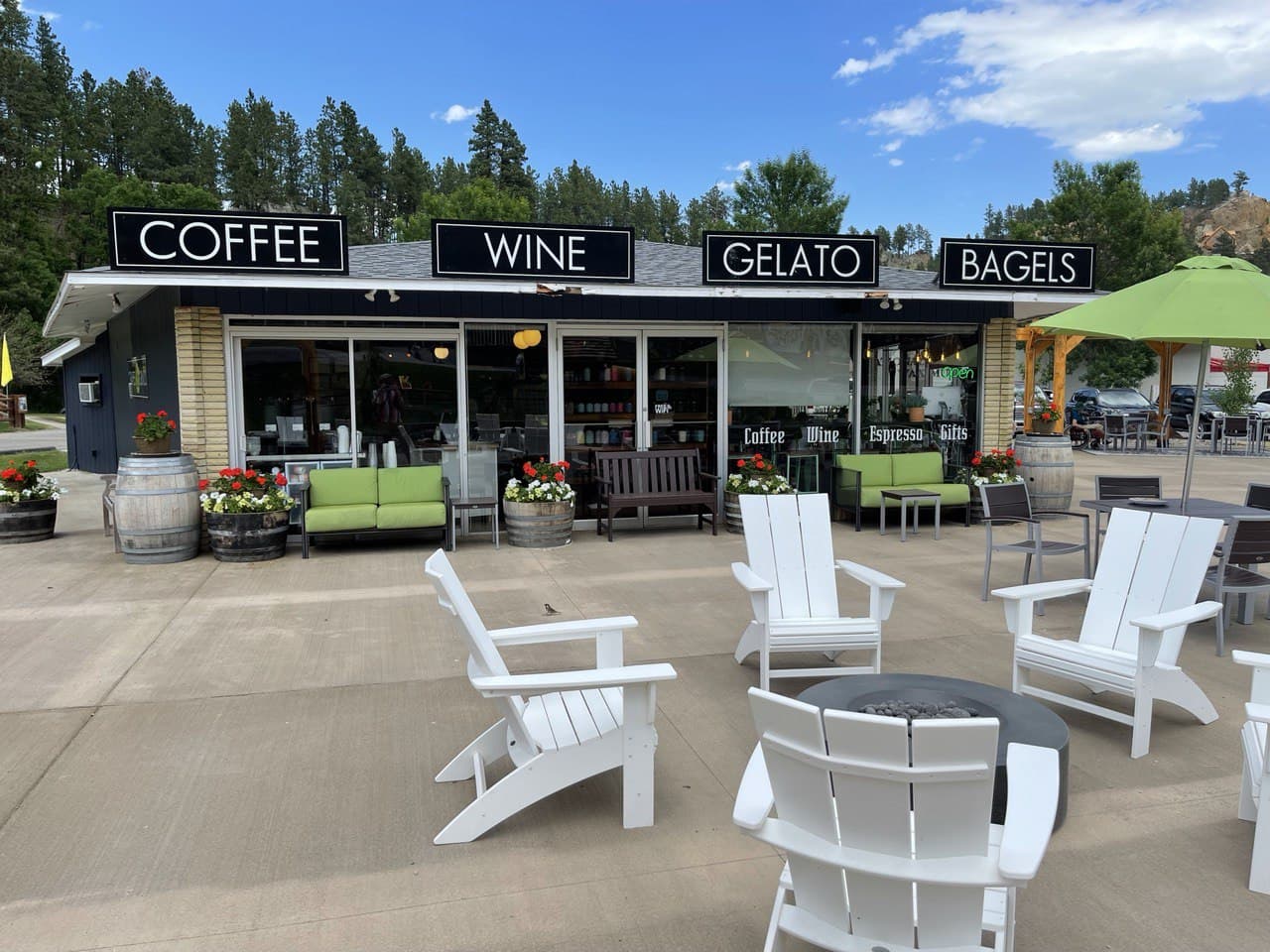 Kick off your morning exploring the bold flavors of our local coffee supplier, Dark Canyon Coffee Co. Or, if you need a little more pep in your step, try one of our delicious espresso drinks. Hand-steamed milk and freshly ground espresso blend together in the perfect combination that will awaken all your senses.


Looking for a sweet spot to spend the afternoon? We have the best made-from-scratch gelato you will find in Keystone! Flavors ranging from sweet like S'mores or Reese's Pie, to fruity like Lemon or Key Lime Pie, everyone is sure to indulge their taste buds as soon as they take their first bite! Ever wonder what a Unicorn's Dreams taste like? Only one way to find out!

Not only do they offer an excellent coffee, gelato and wine selection, but they also offer a great variety of bagels from local company, Black Hills Bagels, as well as smoothies. If you are wanting some lighter fare on the go, grab a snack at Grapes and Grinds!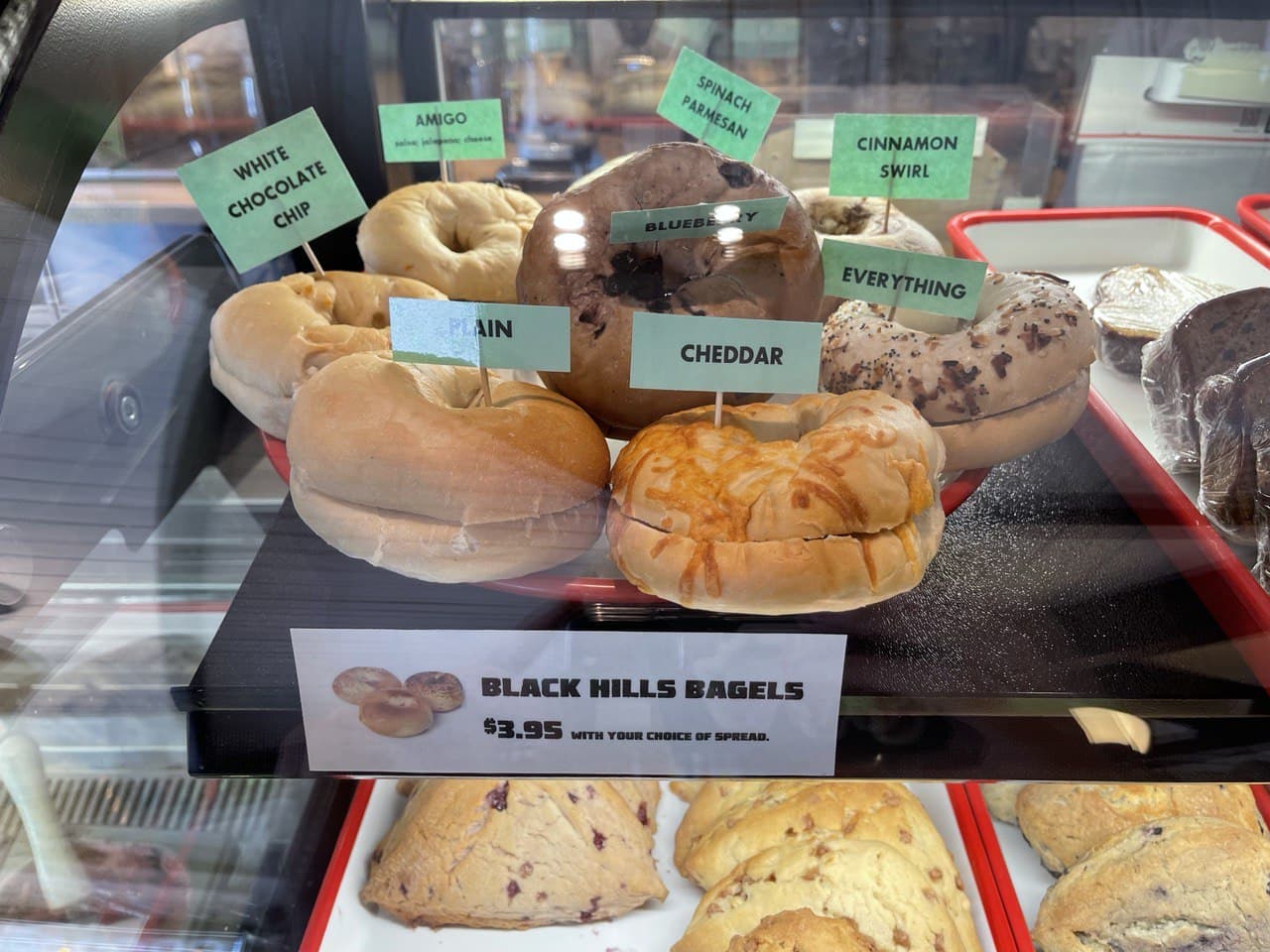 The Presidential Wax Museum is another one of our favorite places. Located just next door, you are only a few steps away from experiencing hundreds of years of United States history. Take a trip back in time as you learn about all the founding fathers, and even some of the newer leaders – the President Biden figure will make its debut this summer! Fun for younger and older visitors alike, you will enjoy seeing the fine craftsmanship in wax, and have fun taking pictures with your favorites!
Relax, and unwind at Grapes & Grinds after an exhilarating day exploring the Black Hills, and learning about our country's leaders at the adjacent Presidential Wax Museum. You can enjoy yard games with the whole family, or let the kids play at the park while you go on another adventure—through wine country. Explore the many flavors of locally made South Dakota wines, and let your taste buds lead the way! Not sure what wine is for you? No problem! A wine tasting is just $5, and you can sample up to 5 different wines. This is a great way to branch out and try new flavors, without having to commit! Our friendly and knowledgeable staff will be happy to assist you!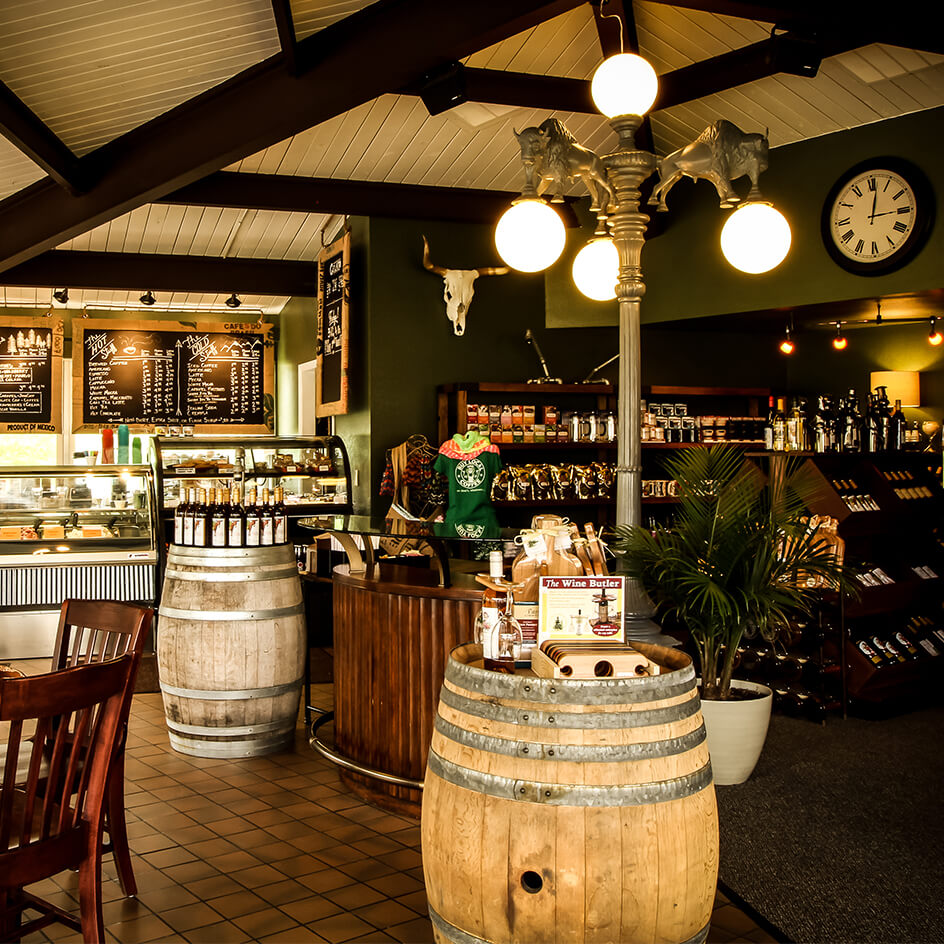 Make sure to commemorate your trip with a fun souvenir! We have a little shop full of one-of-a-kind gifts that will be the perfect way to remember your visit. A great stop for travelers and outdoor enthusiasts alike, Grapes & Grinds carries some outdoor gear in addition to their quirky keepsakes.
From breakfast to after dinner drinks, Grapes & Grinds is the perfect place to find a little slice of heaven in the Black Hills. There's no wonder why it is rated Trip Advisor's #1 Coffee Shop in all of the Black Hills! Make sure to add us to your list of attractions to visit in South Dakota, you won't be disappointed!
---
Last Modified: