Book your tickets to the National Presidential Wax Museum - Enter your Dates Below!
WELCOME TO THE NATIONAL PRESIDENTIAL WAX MUSEUM!
Located only minutes from Mount Rushmore in the beautiful town of Keystone, SD, the National Presidential Wax Museum is an exciting patriotic experience for the whole family. Meet over 100 lifelike wax figures, including all 46 U.S. presidents, all depicted in stunning visual recreations of iconic moments in U.S. presidential history.
Explore the stories behind the faces with a self-guided audio tour narrating the context and history of each scene. Witness the intricacies of the wax sculpture process with a seven-minute theater video showcasing the museum's ten artists as they create America's leaders out of wax and bring a vision to reality. Want a memorable experience? Play the part of the White House press secretary and give a speech from a teleprompter podium in a spot-on recreation of the White House press briefing room!
Other exhibits include original oil paintings by famed artist and illustrator Harvey Dunn, original Florida voting booths from the 2000 presidential election, and life and death masks cast from the faces of presidents, historical figures, and silver-screen movie stars. The National Presidential Wax Museum also boasts a huge gift shop filled with unique and quirky gifts that can't be found anywhere else in the Black Hills.
So go ahead! Poke around our website and see what makes our museum in the shadow of Mount Rushmore one of the most enduring Black Hills attractions South Dakota has to offer!
---
Also Visit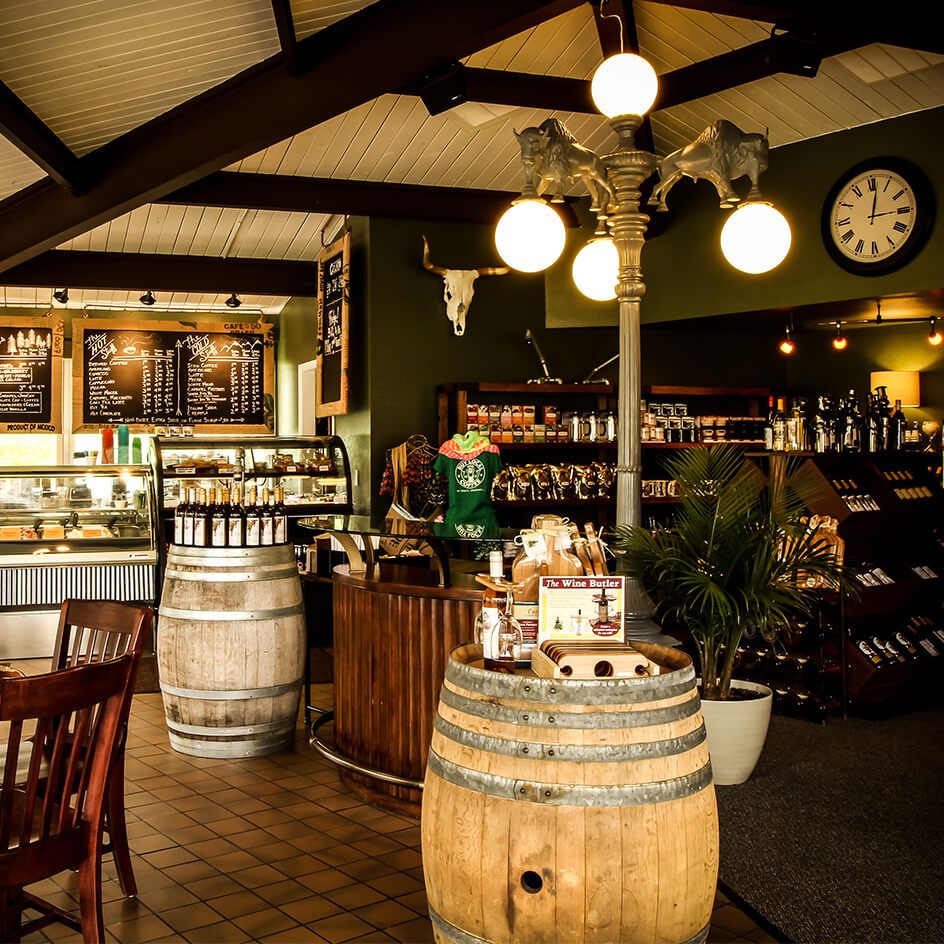 Grapes & Grinds
At Grapes & Grinds, our passion is pretty clear. We're in business to serve the wine drinkers and coffee connoisseurs of the Black Hills, and we're pleased to have you join us.
Located in the heart of Keystone, we offer the perfect setting whether you're just starting your morning or unwinding after a full day in Hills. Stay in touch with your friends and family with our free Wi-Fi connection.